Equipment Configuration
Our specialised machinery incorporates innovative engineering techniques/designs produced by our team of specialists. The equipment represents qualified solutions for specific operations in the construction industry.

Our machines are therefore equipped with trendsetting electronic features offering the integration of most modern IT-technologies. Digital networking of KELLER construction machinery is standard practice for KGS Keller Geräte & Service GmbH. By means of the digital networking we are able to provide managers with fleet operating performance, downtime and production data. This system works 24 hours a day – 7 days per week – 365 days per year for the worldwide utilisation.

Technical standard equipment (On-Board-Unit) consists of the machine control, the communication- and the user-interface. The software application "Quality Production Manager" (QPM) is the web-user-interface. This software enables access to the fleet data via Internet. PCs, Tablets and Smartphones can be the respective terminal.
Smart Equipment Management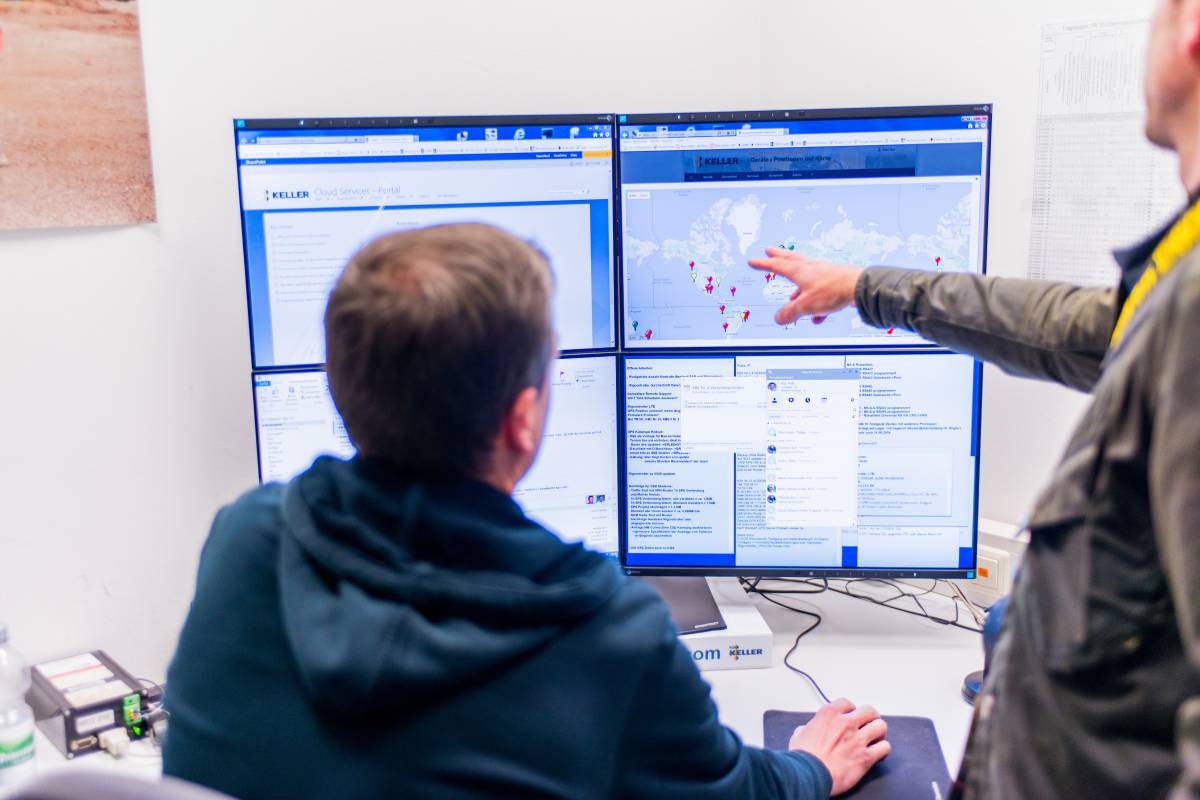 To be able to interpret the data economically and technically in a user friendly and effective way, we provide basic operator functions in instrumentation and control monitoring for the different users and for a wide range of applications. Hereafter some examples:
Visual location of the machinery on a map

Comprehensive and reliable documentation of the machine's operation

Effective commitment disposition of the construction machinery

Control of the maintenance window and assistance for the maintenance planning

Identification of idle and misuse failures to reduce the production costs

Decrease of the rental costs for external device

Protection against theft: installation of Geofence sectors for definable regions
Live on-line Support
Our service team based in Renchen is able to carry out remote diagnostics and software maintenance on enabled machinery at any time by means of the remote connectivity.
The service technician and the machine operator do simultaneously see the activities and operations on screen both at the machine and service centre, allowing quick and easy diagnostic support and training.
This is now common practice in KGS.